Campus Map & Facilities
Campus Map
Facilities
Metalwork Studio

Woodwork Studio

Coating Studio

Woodworking Machine Room

Pottery Studio

Carving Studio

Post Office

Student Hall ''SUIMEIKAN''

Cafeteria (Student Building)

Club House 1

Club House 2

University Library

University Museum

Gymnasium 1

Gymnasium 2

Information Technology Services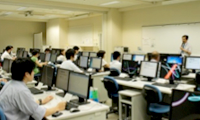 Information Technology Services is an organization to administer and operate the university information system consisting of computer and communication network. It also facilitates information technology education, research, and academic affairs.
Also to contribute to the information society, the Services holds open computer lectures and information science research meetings. In this way we hope to assist the both local and research community.
PC Room is open until 20:00 on weekdays (until 22:00 in case of reservation) for students to preview and review.
Information Technology Services HP (Japanese)
Cafeteria

The Student Building is located on the west side of the campus. In this building, there is a cafeteria. The University Cafeteria provides all-hand-made popular cuisine with no chemical ingredients and uses local products, such as rice and vegetables, so that students can get balanced nutrition at a low price. This cafeteria is the center of communication among students and faculty staff. In addition, it is a venue for parties and ceremonies. Its catering service is convenient and useful for various university events.
Suimeikan Student Hall
Suimeikan Student Hall, the brand-new facility built in spring, 2016, is comfortable, convenient and enhances student life. This hall has four study rooms including two PC rooms, and two meeting rooms: as well as one convenience store, one art supplies shop, two lounges, and two shower rooms. Students can also use this facility on weekends only for study or club activities.
New Yamazaki Daily Store
On the first floor in Suimeikan Student Hall, New Yamazaki Daily Store is the handy shopping place for everyone on campus. This shop provides daily goods, such as lunch boxes, snacks, drinks, instant noodles, and household commodities like stationary and umbrellas. You can pay for goods by cash, electric money, or credit cards. Microwaves, electric thermos pots, coffee & doughnuts stand are available for a quick bite. In addition, useful services, such as utility bill payment, and ordering domestic parcel delivery are available. Please do not hesitate to request your favorite items to the store staff members.
Ueda Atelier (Art Supplies Shop)
Ueda Atelier is the handy shop for art faculties and students. It supplies art supplies, such as water paints, oil paints, variety of paper, and other art gadgets. It is possible to order whatever you need. It is located on the first floor next to New Yamazaki Daily Store in Suimeikan Student Hall.
Onomichi City University Library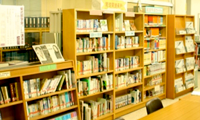 Onomichi City University Library located on the North side of the campus stores over 150,000 books, 300 magazines, and 2,600 visual resources for students, university staff members, and Onomichi citizens. In Onomichi reference booth, there are documents and references about history and culture of Onomichi so that students can collect and utilize them for Onomichi study.
Close:
Sundays, Saturdays during vacation
National Holidays (except university is open for classes)
December 29 – January 3
Others (noticed in advance on HP)
Onomichi City University Library HP (Japanese)
Museum of Onomichi City University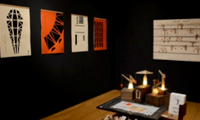 Museum of Onomichi City University aims to present the education research, and achievements of this university. For artists, not only the production of works but also presentations and exhibitions are crucial.
This museum provides opportunities for students to exhibit and present about their works. In this way we provide a valuable facility for students to express and find their artistic voice. At the same time, this museum provides a space where Onomichi citizens can experience the challenge and achievements of our students. As one of the new art research and creative activity sites, we appreciate your support and cooperation.
Open:
Mondays, Thursdays – Sundays, National holidays
Admission fee: Free
Contact:
3-4-11, Kubo, Onomichi, Hiroshima
Tel / Fax: +81-848-20-7831